td>

Killing Brooke Merchandise
Killing Brooke DVD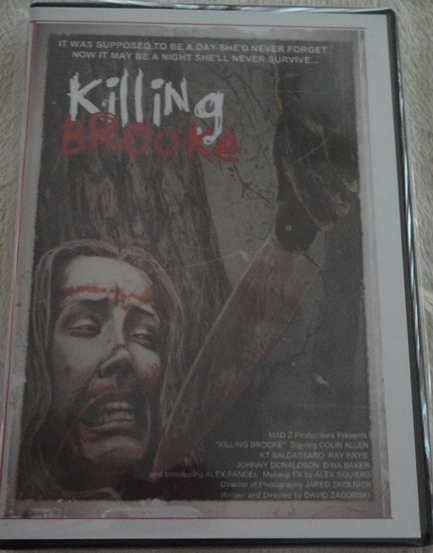 It was meant to be a day she'd never forget. Now it's become a night she may never survive... . Free-spirited party girl Brooke Porter
and her wife Chloe are celebrating their recent wedding, when they meet Vance, a handsome, lady-killing drifter at a bar. But a
drunken night of debauchery will lead them all down the road to terror. Pursued by a vicious, psychopathic madman, Brooke is
propelled into a struggle for survival, one that will push her to the limits physically and emotionally.
Bonus features include: Audio commentary with cast & crew, blooper reel, trailers and Colin Allen's Video Diaries behind the
scenes making of Killing Brooke!
Price: $10 (+$2.95 shipping/handling)
Killing Brooke Digital Copy
(Movie Only)
Price: $3.99 (download option expires after 1 week)
Killing Brooke 11X17" Poster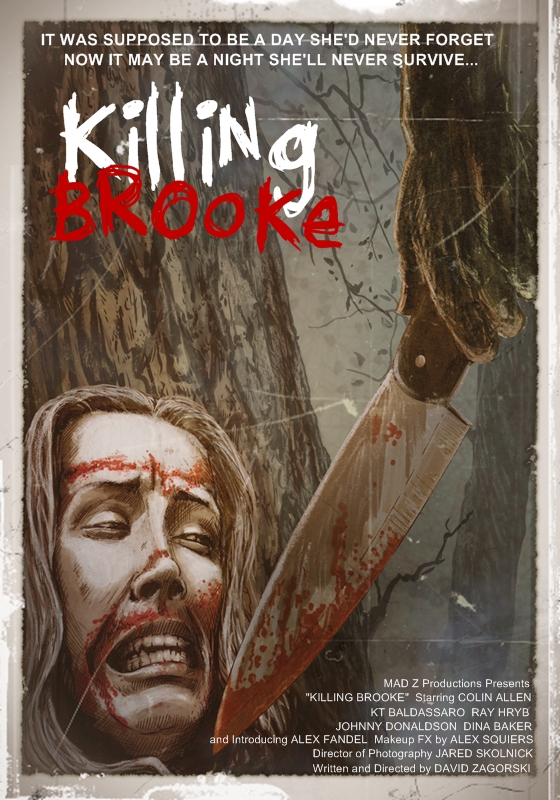 This is the official poster for Killing Brooke, drawn by artist Marc Lapierre. Sized perfectly for framing.

Price: $3.00 (+$1.49 shipping/handling)


Killing Brooke T-shirt

Made from 100% cotton, these shirts feature the original promo image from Killing Brooke in classic black and white.
Sizes are available in Small, Medium, Large and X-large.

Price: $10 (+$2.95 shipping/handling)


Killing Brooke Bundle

Order all three items and save 13%! Get the DVD, shirt and poster for $20!
(Must click Buy Now button below in order to receive discount)


**Please note: additional shipping charges will apply to ALL international orders!

(You will receive a separate invoice)