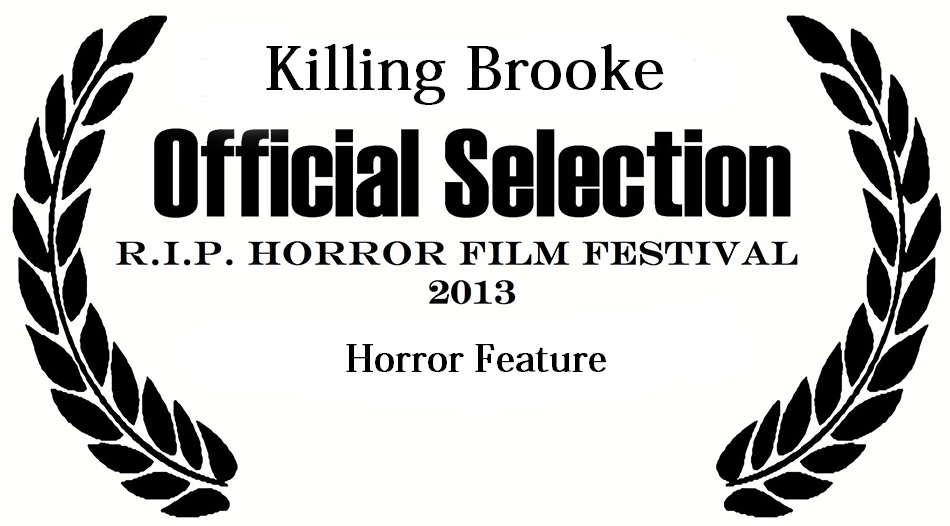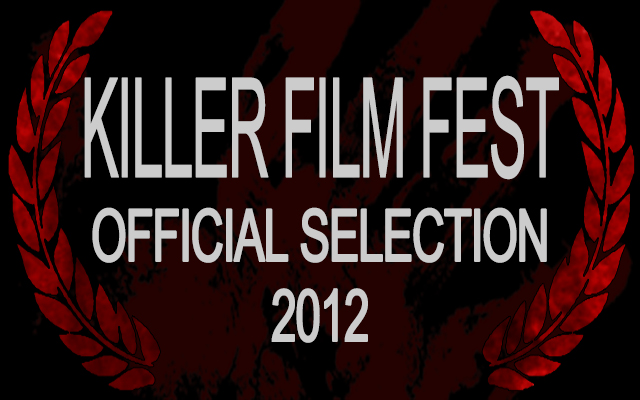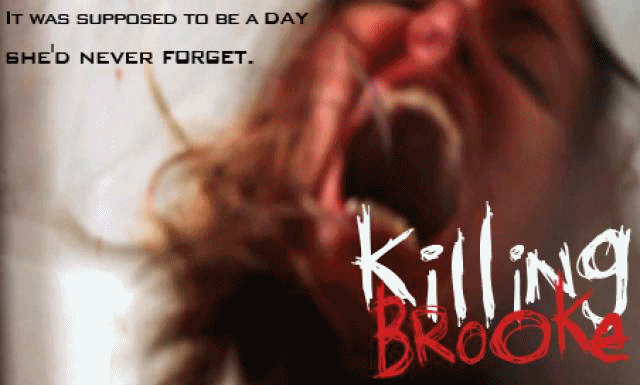 "Killing Brooke throws in twists and just when you´ve think you figured it out,
it takes a turn and things get even worse for our poor main character. We get some sleaze,
depravity, degradation, plenty of sadism and scenes of torture." - The Playground
"A blood soaked nightmare...goes to places I for one haven't witnessed before."
- Hacked in the Head Reviews
"Fun...an admirable low budget effort." - Best-Horror-Movies.com
"Intense. Writer/director David Zagorski has a knack for horror films." - Cinesploitation

"A solid B+ ... lead actress Alex Fandel does a wonderful job." - Bring Out the GIMP
Killing Brooke IS AWARD WINNING!
Congratulations to Killing Brooke star Alex Fandel who won Killer Scream Queen at the 2012 Killer Film Fest!


Killing Brooke star Alex Fandel with her award Killer Film Fest Director Michael Vallier presents Alex with her
award.

Killing Brooke is now available on DVD!

Now you can own Killing Brooke on DVD! Price is just $10 (plus $2.95 shipping/handling) and can be ordered here along with exclusive shirts and poster! A digital download is also available for just $3.99!

Awesome interview with actress KT Baldassaro who plays "Darla" in Killing Brooke. You can read it here.

Check out the official poster! Thanks to artist Marc Lapierre for creating such awesome artwork!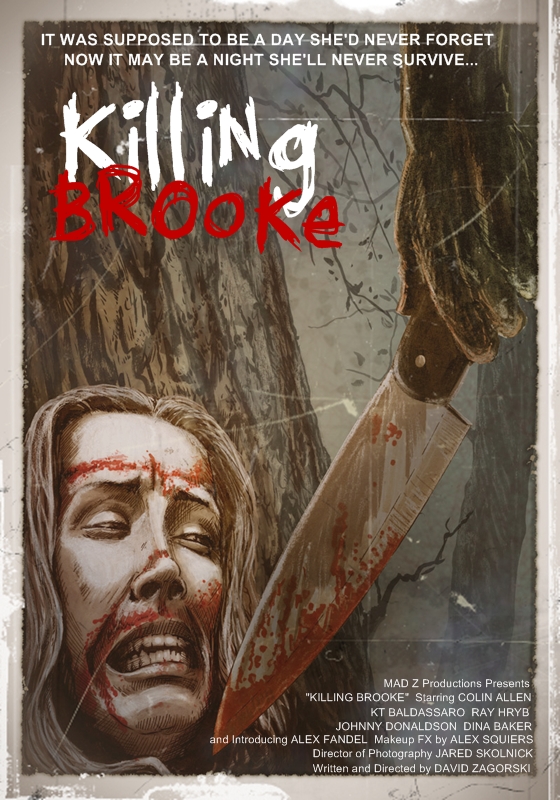 Free-spirited party girl Brooke Porter and her wife Chloe are celebrating their recent wedding, when they meet Vance, a handsome, lady-killing drifter at a bar. But a drunken night of debauchery will lead them all down the road to terror. Pursued by a vicious, psychopathic madman, Brooke is propelled into a struggle for survival, one that will push her to the limits physically and emotionally.

MAD Z Productions' "Killing Brooke" is a raw, intense independent thriller that twists the survival horror genre on its head. Alex Fandel, Colin Allen, Ray Hryb, Kt Baldassaro, Dina Baker and Johnny Donaldson star in this perverse nightmare written and directed by David Zagorski ("Road Kill", "Without You")
It was meant to be a day she'd never forget. Now it's become a night she may never survive.

"Killing Brooke" is the first feature length presentation from MAD Z Productions. Shot over a 6 week period between July and August, 2010, mostly in scenic Hatfield, Massachusetts, as well as parts of Easthampton.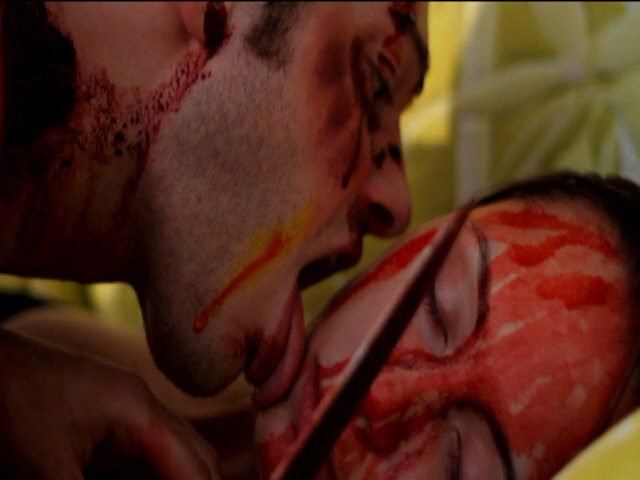 Co-produced by David Zagorski and Johnny Donaldson, funding was also achieved through Doughboy Corp. Rick Martin, of Hatfield, was generous enough to provide his house, which proved to be more than a fitting location.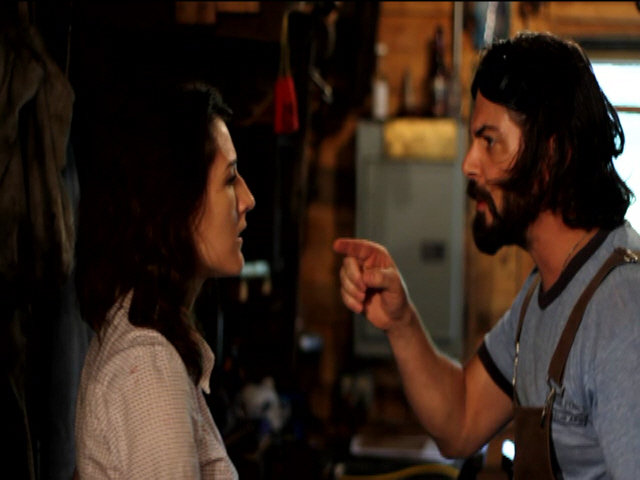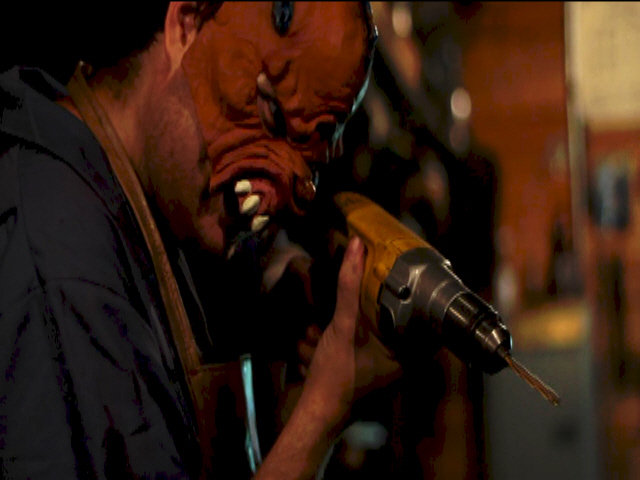 "Killing Brooke" was shot in HD on the Canon EOS 7D by Director of Photography Jared Skolnick, whose credits include the award winning "The Music of Erich Zann". Makeup effects were done by reknowned FX artist Alex Squiers. Additional locations were also provided by East Mountain Country Club and Bishop's Lounge with sponsorship provided by Opa Opa Brewing Company .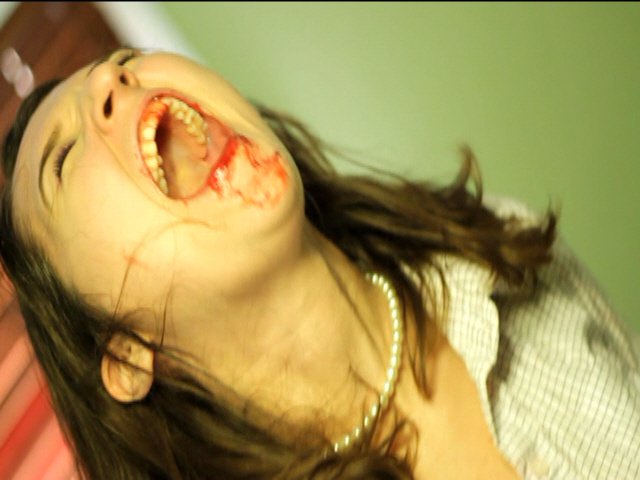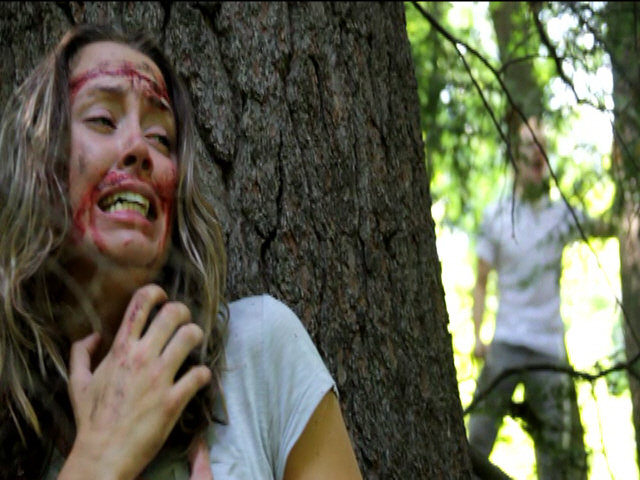 The soundtrack to "Killing Brooke" includes songs from:

Foxy Dangerous

All Out

and

Zombie Nurse

Become a fan on facebook by clicking here.

Word is getting out! Check out these articles online:

Premiere Announcement on Dread Central
Killing Brooke is currently making the festival rounds. Stay tuned to this site for updates! Check out a scene here:
Download the Killing Brooke Press Kit here (Right-click the link and choose "Save Target As..." to save the document to your computer)